Suez

|

Al Arba'een

|

15-01-2020
Suez

|

Al Arba'een

|

26-01-2020
Suez

|

Al Arba'een

|

26-01-2020
Tanta

|

El Mahatta

|

28-01-2020
Gharbia

|

Tanta

|

27-01-2020
Cairo

|

Nasr City

|

27-01-2020
Giza

|

Mohandessin

|

27-01-2020

Your search has been saved
You will receive email notifications when ads match this search
To manage your favorite searches and emails alerts:
1- Sign in
2- Click on Favorites on the top right of OpensSooq
3- Select Favorite Searches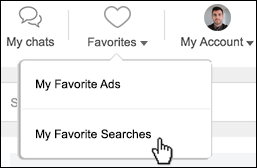 Your search has been saved to favorites
Buy and Sell VIP Numbers on OpenSooq
You can find hundreds of VIP numbers for sale on OpenSooq by choosing the Mobile and Tablet category, then selecting the
VIP Numbers subcategory, and browsing through our collection until you finally choose a number you like from any Network and contact its owner to make the purchase. Our collection includes either brand new numbers or numbers used by previous owners.
Why Do People Search for VIP Numbers
There are a number of reasons people like to buy VIP numbers, mostly because they're easier to memorize, but who needs to memorize their number anyway with today's technology and storage to save thousands of telephone or mobile numbers in your directory? That's an interesting question, the answer is very simple, people who are already lead a very busy life and can't afford to waste any brain cells memorizing their own number, or businesses that rely on your call to make money such as restaurants that offer food delivery and specifically fast food chains.
Sell VIP Numbers on OpenSooq
If you run a mobiles related business and have a wide collection of unique or VIP number to sell, you can easily do so through the platform of OpenSooq either by posting one free Ad to promote the availability of these numbers in your shop, or you can pay a small fee in order to be able to display each number in its own Ad and sell them quicker than usual by gaining more views on them.
Thank you for your feedback and suggestions
Send us your feedback
Don't miss out on these deals