Cairo

|

Khalifa

|

03-02-2020
Cairo

|

Fifth Settlement

|

26-01-2020
Cairo

|

Nasr City

|

26-01-2020
Cairo

|

Nasr City

|

10-01-2020
Alexandria

|

Moharam Bik

|

26-01-2020
Giza

|

Boulaq Dakrour

|

26-01-2020
Cairo

|

Nasr City

|

28-01-2020
Cairo

|

Nasr City

|

28-01-2020
Monufia

|

Shebin al-Koum

|

28-01-2020
Monufia

|

Shebin al-Koum

|

28-01-2020
Mansoura

|

Toreel Area

|

30-01-2020

Your search has been saved
You will receive email notifications when ads match this search
To manage your favorite searches and emails alerts:
1- Sign in
2- Click on Favorites on the top right of OpensSooq
3- Select Favorite Searches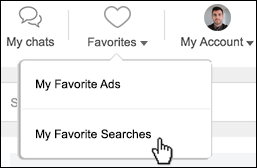 Your search has been saved to favorites
The importance of food supplements
We often hear that if you eat well you shouldn't need to supplement, and in a perfect world, we wouldn't need to. Ideally, we would live stress-free lives, get all the nutrients we need from our food, and never be exposed to toxins. The truth is, however, that we no longer live like our ancestors and whilst many of us live healthy lives, free from disease and illness, it's not always the case. Supplementation is becoming an essential health-booster that can help to fill in nutritional gaps and protect your body against the occasional diet slip up. If you are searching for optimal wellness, take a minute to browse through food supplements section of OpenSooq.
Nothing will replace a diet rich in vitamins and minerals from wholesome, natural foods. But life gets busy, stress levels rise, we struggle to find time to source and prepare a variety of nourishing dishes, and as a result, our health and nutrition takes a back seat. There are enormous benefits to increasing your dietary intake of vitamins and minerals through supplementation. So when it comes to making sure you are covering all bases, quality supplements can be your daily backup for ultimate health.
Food supplements
This section of OpenSooq offers the chance for an easy and convenient searching and comparing models from the comfort of your home, by using the mobile application or the website.
Thank you for your feedback and suggestions
Send us your feedback
Don't miss out on these deals