Suez

|

Al Arba'een

|

14-01-2020
Suez

|

Al Arba'een

|

14-01-2020
Suez

|

Al Arba'een

|

15-01-2020
Suez

|

Al Arba'een

|

26-01-2020
Suez

|

Al Arba'een

|

26-01-2020
Suez

|

Al Arba'een

|

15-01-2020
Suez

|

Ain Sokhna

|

12-02-2020
Suez

|

Al Salam 1

|

23-02-2020
Suez

|

Ain Sokhna

|

06-03-2020
Suez

|

Al Arba'een

|

18-03-2020
Suez

|

Al Musha

|

20-03-2020
Suez

|

Al Arba'een

|

11-03-2020
Cairo

|

Nasr City

|

21-03-2020
Tanta

|

Stadium Area

|

28-01-2020
Cairo

|

Downtown Cairo

|

27-01-2020
Cairo

|

Nasr City

|

28-01-2020
Cairo

|

Fifth Settlement

|

27-01-2020
Cairo

|

Nasr City

|

27-01-2020
Cairo

|

New Cairo

|

27-01-2020
Qalubia

|

Qanater al-Khairia

|

28-01-2020
Cairo

|

Masr al-Kadema

|

27-01-2020

Your search has been saved
You will receive email notifications when ads match this search
To manage your favorite searches and emails alerts:
1- Sign in
2- Click on Favorites on the top right of OpensSooq
3- Select Favorite Searches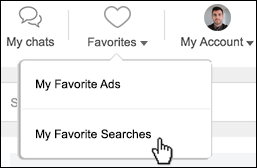 Your search has been saved to favorites
Best offers on water coolers & filters
Once you start browsing on OpenSooq, you will imagine you are in a real shopping center which gives you big opportunities to fulfill all your needs regarding buying and selling items or services, achieving your economical goals by online marketing in a short time period and little effort.
Water coolers and filters section is a subcategory branching from an existing main category on OpenSooq which offers the chance to advertise or request one of these devices, makes it easy for a buyer and a seller to contact directly without the need for a third party commision and fees.
Benefits of water coolers & filters section
By using water coolers & filters section you can achieve your commercial goals by buying and selling in less time and effort and no extra costs, especially since the existing offers are from the users themselves who visit OpenSooq regularly. by following these steps to add a post:
Register an account on OpenSooq

Choose water coolers & filters section when creating your post.

Choose the device type; (water cooler, filter)

Choose the condition of the device (new, used)

Type a clear title for your post

Add enough description of the device

Add at least one photo.

Put a price

Choose the closest city to your current location.
By adding all the previous details, your post will have a better chance to get more views which leads for fast sales. You can always add a post requesting to buy a specific item with your price range and a close location to yours.
Thank you for your feedback and suggestions
Send us your feedback
Don't miss out on these deals