Cairo

|

Khalifa

|

03-02-2020
Cairo

|

Fifth Settlement

|

26-01-2020
Cairo

|

Nasr City

|

26-01-2020
Cairo

|

Nasr City

|

10-01-2020
Alexandria

|

Moharam Bik

|

26-01-2020
Giza

|

Boulaq Dakrour

|

26-01-2020
Cairo

|

Nasr City

|

28-01-2020
Cairo

|

Nasr City

|

28-01-2020
Monufia

|

Shebin al-Koum

|

28-01-2020
Monufia

|

Shebin al-Koum

|

28-01-2020
Mansoura

|

Toreel Area

|

30-01-2020

Your search has been saved
You will receive email notifications when ads match this search
To manage your favorite searches and emails alerts:
1- Sign in
2- Click on Favorites on the top right of OpensSooq
3- Select Favorite Searches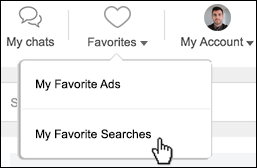 Your search has been saved to favorites
Food Supplements Oil
Cooking flavourful meals brings about happiness to both the cook and all the people who tasted the food. Enhancing the flavour, adding spices and textures is made even better with a high quality oil. Oil has been used in cooking for ages because it adds tremendous value to your dish. It serves as a dressing to a salad, a marinade, for frying or even grilling food. The fresher the oil, the better. Especially for the most common oil used in the kitchen(Olive Oil), if you bought it in the extraction season, your food will never taste better.
On OpenSooq, you could purchase from a wide selection of oils such as: Coconut Oil, Almond Oil, Castor Oil, Avocado Oil, and the list goes on. Some of these oils could be used for more than just food. You could mix-up a few oils forming a hair treatment that nourishes the hair follicles and scalp. These oils would also stimulate growth and stop hair loss. One of the best oil mixtures for that use is adding castor oil, rosemary oil, and coconut oil and allowing the mixture to sit on your hair for sometime then rinsing it off.
Another use of these oils would be for skincare. Natural oils are known for their healing properties and their is certainly a group of oils that are suitable for every skin type. Whether your skin is dry, suffering from acne and blemishes, or skin with inflammation.
These days, with all the chemicals in our food and products, natural oils are the best solutions to cut off chemicals completely from our lives and lead a healthier more organic lifestyle. If you want to sell oils, OpenSooq is a great platform for you. Just signup, fill in your contact information and place your ad.
Thank you for your feedback and suggestions
Send us your feedback
Don't miss out on these deals