Suez

|

Al Arba'een

|

14-01-2020
Suez

|

Al Arba'een

|

14-01-2020
Suez

|

Al Arba'een

|

15-01-2020
Suez

|

Al Arba'een

|

26-01-2020
Suez

|

Al Arba'een

|

26-01-2020
Suez

|

Al Arba'een

|

15-01-2020
Suez

|

Ain Sokhna

|

12-02-2020
Suez

|

Al Salam 1

|

23-02-2020
Suez

|

Ain Sokhna

|

06-03-2020
Suez

|

Al Arba'een

|

18-03-2020
Suez

|

Al Musha

|

20-03-2020
Suez

|

Al Arba'een

|

11-03-2020
Cairo

|

Nasr City

|

21-03-2020
Tanta

|

Stadium Area

|

28-01-2020
Cairo

|

Downtown Cairo

|

27-01-2020
Cairo

|

Nasr City

|

28-01-2020
Cairo

|

Fifth Settlement

|

27-01-2020
Cairo

|

Nasr City

|

27-01-2020
Cairo

|

New Cairo

|

27-01-2020
Qalubia

|

Qanater al-Khairia

|

28-01-2020
Cairo

|

Hadayek al-Kobba

|

27-01-2020

Your search has been saved
You will receive email notifications when ads match this search
To manage your favorite searches and emails alerts:
1- Sign in
2- Click on Favorites on the top right of OpensSooq
3- Select Favorite Searches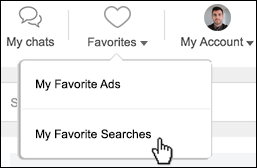 Your search has been saved to favorites
Choosing Between the Different Types of Refrigerators and Freezers
Refrigerators and freezers are an integral part of the house and that's why it's very important to get them right. There are so many different brands, types, shapes, sizes, designs, and features that you can choose based on your needs and budget. For example, if you have a huge family who consumes a lot of produce, then you might need to get two separate machines a refrigerator and a freezer. If you're into extra features like a water dispenser or an ice maker you need to have a bigger budget.
Types of Refrigerators and Freezers
1- Side-by-Side Refrigerators: With two doors split in the middle, this refrigerator gives you need the maximum storage space in a small sized kitchen.
2- Top Freezer: This is the classic style that we all know, freezer on top and fridge at the bottom, it's the best option for families with kids.
3- Bottom Freezer: Usually larger in size than other types of refrigerators, suitable for families who rely more on frozen ingredients or meals.
4- French door: This type is a combination of side-by-side refrigerators and bottom freezer models, makes a great option for single people who live alone.
What to Look for When Buying a Refrigerator or a Freezer
First and foremost, consider the size of your kitchen and don't forget to measure the dimensions of the space where you will place your refrigerator to make sure that the model you like fits there. Ask yourself how much food storage do I need? There's no reason to buy a gigantic fridge and keep it empty. Finally, match your new fridge with your home decor.
Find the best brands of refrigerators and freezers on OpenSooq, such as LG, Samsung, Hitachi, Haier, Indesit, General Deluxe, National Electric, Daewoo, and more.
Thank you for your feedback and suggestions
Send us your feedback
Don't miss out on these deals