Suez

|

Al Arba'een

|

14-01-2020
Suez

|

Al Arba'een

|

14-01-2020
Suez

|

Al Arba'een

|

15-01-2020
Suez

|

Al Arba'een

|

26-01-2020
Suez

|

Al Arba'een

|

26-01-2020
Suez

|

Al Arba'een

|

15-01-2020
Suez

|

Ain Sokhna

|

12-02-2020
Suez

|

Al Salam 1

|

23-02-2020
Suez

|

Ain Sokhna

|

06-03-2020
Suez

|

Al Arba'een

|

18-03-2020
Suez

|

Al Musha

|

20-03-2020
Suez

|

Al Arba'een

|

11-03-2020
Cairo

|

Nasr City

|

21-03-2020
Tanta

|

Stadium Area

|

28-01-2020
Cairo

|

Downtown Cairo

|

27-01-2020
Cairo

|

Nasr City

|

28-01-2020
Cairo

|

Fifth Settlement

|

27-01-2020
Cairo

|

Nasr City

|

27-01-2020
Cairo

|

New Cairo

|

27-01-2020
Qalubia

|

Qanater al-Khairia

|

28-01-2020
Cairo

|

Hadayek al-Kobba

|

27-01-2020

Your search has been saved
You will receive email notifications when ads match this search
To manage your favorite searches and emails alerts:
1- Sign in
2- Click on Favorites on the top right of OpensSooq
3- Select Favorite Searches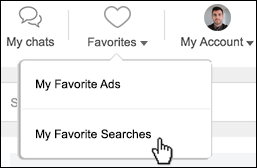 Your search has been saved to favorites
The Many Uses of Photography Cameras
The first successful photography camera was created in 1816 by Nicéphore Niépce where he used a very small camera and a piece of paper coated with silver chloride, which darkened where it was exposed to light. That camera could only take still images which would dissolve away after some time. We have come a long way since then in this industry, now there are so many functions that a camera can do such as take pictures and videos with or without sound, maybe even underwater or in a completely dark room. You can choose to blur the photo or take clear pictures of moving objects, you can also store these images to be able to get back to later, of course, the functions vary from camera to another.
Photography Cameras and Accessories on OpenSooq
Search through hundreds of photography cameras and their equipment on our platform. Between Digital Single-Lens Reflex cameras (DSLR), 360 cameras, disposable cameras, lenses, CCTV security cameras with a complete network DVR kit, camera bags, tripods, batteries, battery chargers, and more.
Photography cameras can be used to record history and document events, they can be used to keep an eye on traffic. They can also be used for surveillance, and security purposes recording the activity inside a store or outside the house to catch any suspicious behavior. You can use cameras to record a birthday party or take pictures on a trip with family and friends or simply for taking selfies.
Thank you for your feedback and suggestions
Send us your feedback
Don't miss out on these deals