Cairo

|

Nasr City

|

28-01-2020
Cairo

|

Nasr City

|

27-01-2020
Aswan

|

Abou al-Reish

|

02-02-2020
Fayoum

|

Sinnuras

|

03-02-2020
Cairo

|

Basateen

|

03-02-2020
Cairo

|

Fifth Settlement

|

03-02-2020
Sharqia

|

10th of Ramadan

|

26-01-2020
Cairo

|

Garden City

|

26-01-2020
Cairo

|

Heliopolis

|

26-01-2020
Alexandria

|

Seyouf

|

10-01-2020
Kafr El-Sheikh

|

Brolos

|

26-01-2020
Gharbia

|

Tanta

|

26-01-2020
Cairo

|

New Cairo

|

26-01-2020
Cairo

|

First Settlement

|

26-01-2020
Cairo

|

Fifth Settlement

|

26-01-2020
Tanta

|

El Nahass Street

|

26-01-2020
Tanta

|

El Bahr Street

|

26-01-2020
Cairo

|

Downtown Cairo

|

26-01-2020
Cairo

|

Mokattam

|

26-01-2020

Your search has been saved
You will receive email notifications when ads match this search
To manage your favorite searches and emails alerts:
1- Sign in
2- Click on Favorites on the top right of OpensSooq
3- Select Favorite Searches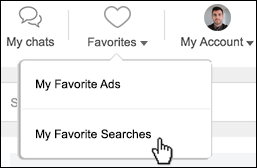 Your search has been saved to favorites
Kids Furniture
Parenthood is certainly one of the highest riches a person could ever attain in life. There is nothing more fulfilling than seeing a part of growing up before your eyes. On OpenSooq, the memories that go along with being a great parent are a few clicks away. There are pieces for every stage in your kid's life.
Kids Furniture on OpenSooq:
Cribs
Finding the perfect crib for your newborn is on of the hardest tasks that you need to check off your list before the baby arrives. The crib needs to be safe and comfortable. It also needs to be easily moved from room to room, especially on the first few months as you have to keep an eye on your little bundle of joy at all times. Another quality of a good crib is the fact that it could be easily cleaned. Finally, the durability of the crib is an essential factor in choosing a crib so that you would need to buy a crib for every baby.
Bedrooms
There are plenty of colourful rooms and closets with cute cartoonish designs suitable for toddlers. These rooms are of a great quality and some of them are made in a size that is suitable for the kids. The kids can store their toys and clothes in an organised way at the same time that they are enjoying the peaceful childlike environment of their own rooms.
Potty with a ladder
This helps faster potty training and ensures safety for your baby.
Kids sized furniture
Couches and chairs that have cute cartoon designs.
Desks and Tables
Tables that are made specifically for toddlers and little kids.
There is nothing more rewarding than seeing your kids growing up in a kids friendly environment and seeing them safe and happy is priceless. Checkout the furniture available on OpenSooq and find the best deals for you.
Thank you for your feedback and suggestions
Send us your feedback
Don't miss out on these deals