Suez

|

Al Arba'een

|

14-01-2020
Suez

|

Al Arba'een

|

14-01-2020
Suez

|

Al Arba'een

|

15-01-2020
Suez

|

Al Arba'een

|

26-01-2020
Suez

|

Al Arba'een

|

26-01-2020
Suez

|

Al Arba'een

|

15-01-2020
Suez

|

Ain Sokhna

|

12-02-2020
Suez

|

Al Salam 1

|

23-02-2020
Suez

|

Ain Sokhna

|

06-03-2020
Suez

|

Al Arba'een

|

18-03-2020
Suez

|

Al Musha

|

20-03-2020
Suez

|

Al Arba'een

|

11-03-2020
Cairo

|

Nasr City

|

21-03-2020
Tanta

|

Stadium Area

|

28-01-2020
Cairo

|

Downtown Cairo

|

27-01-2020
Cairo

|

Nasr City

|

28-01-2020
Cairo

|

Fifth Settlement

|

27-01-2020
Cairo

|

Nasr City

|

27-01-2020
Cairo

|

New Cairo

|

27-01-2020
Qalubia

|

Qanater al-Khairia

|

28-01-2020
Cairo

|

Hadayek al-Kobba

|

27-01-2020

Your search has been saved
You will receive email notifications when ads match this search
To manage your favorite searches and emails alerts:
1- Sign in
2- Click on Favorites on the top right of OpensSooq
3- Select Favorite Searches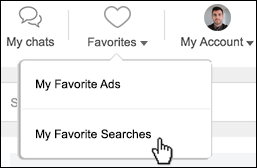 Your search has been saved to favorites
Heaters - electric heater subcategory
Many homeowners wait until their water heater fails before shopping for a replacement. Because they are in a hurry to regain their hot water supply, they are often unable to take the time to shop for the most energy efficient unit for their specific needs. This is no longer a problem, in heaters- electric heaters section on OpenSooq, you will have the chance to choose a new heater in an easy and time efficient way.
The cost of purchasing and operating a water heater can vary greatly, depending on the type, brand, and model selected, and on the quality of the installation. For those reasons you can browse this section to find a good fit for your price range and familiarizing yourself with the options that will allow you to make an informed decision.
Qualities to look for when buying heaters - electric heaters
Glass-lined tank: It's a heavy-duty porcelain glass layer inside the water tank that combats the corroding effects of water storage.

Digital displays: They add function by allowing users to easily monitor water heating and set custom settings. The data you collect can help modify hot water usage behavior to trim energy costs.

Long warranties: Warranties span three to 12 years. Tank water heaters with longer warranties tend to be better quality. They also have a bigger heating element that combats mineral scale buildup at the bottom of the tank. Buildup can shorten a tank's lifespan.
After comparing prices, conditions and features of products, you can contact the seller by chatting, commenting or calling to complete the transaction.
Thank you for your feedback and suggestions
Send us your feedback
Don't miss out on these deals