Suez

|

Al Arba'een

|

26-01-2020
Suez

|

Al Arba'een

|

18-02-2020
Suez

|

Ain Sokhna

|

17-02-2020
Qalubia

|

Shubra al-Khaimah

|

27-01-2020
Damietta

|

New Damietta

|

27-01-2020
Gharbia

|

Zefta

|

27-01-2020
Giza

|

6th of October

|

04-02-2020
Qalubia

|

Shubra al-Khaimah

|

03-02-2020
Cairo

|

Mokattam

|

03-02-2020
Alexandria

|

Agami

|

03-02-2020
Alexandria

|

Agami

|

03-02-2020
Alexandria

|

San Stefano

|

04-02-2020
Cairo

|

Fifth Settlement

|

03-02-2020
Cairo

|

10th Ramadan City

|

02-02-2020
Cairo

|

First Settlement

|

02-02-2020
Mansoura

|

El Mansoura University

|

26-01-2020
Cairo

|

Obour City

|

10-03-2020
Sharqia

|

Zagazig

|

10-01-2020

Your search has been saved
You will receive email notifications when ads match this search
To manage your favorite searches and emails alerts:
1- Sign in
2- Click on Favorites on the top right of OpensSooq
3- Select Favorite Searches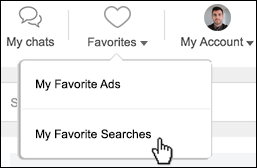 Your search has been saved to favorites
Working As an Entertainment Tickets Sales Representative
When you first read the headline you might think it's absurd, what's so interesting about selling tickets for a living? There are many upsides to the job you may not have thought of. We've asked people who work in this field and these were their answers.
Employee Discount
The first thing that comes to mind is the massive amount of money you save with all the discount you get. Tickets aren't cheap, if you really think about it, you'll find that you spend almost a quarter of your salary on them -if not more. Any chance of cutting down this cost is considered an advantage.
Builds Your Way to a Career in Sales
If you're passionate and serious about building a career path in sales, working in entertainment tickets sales is a good start for you. Taking this opportunity will teach you the manners of customer service, it will teach you patience in dealing with people as you will meet so many of them with different ethnic and religious backgrounds.
You Get to Meet a Lot of Celebrities
Whether it's a concert, a sports match, a medical convention, or even a movie premiere, there's always the chance to meet a VIP, which makes a good story to tell to your kids in the future.
The Full Stage Thrill
Seeing the crowd of people coming to the event is an instant recognition of your efforts which gives you a huge satisfaction.
Go to OpenSooq's Tickets page and find cheap sports, events, flight tickets and more.
Thank you for your feedback and suggestions
Send us your feedback
Don't miss out on these deals