Giza

|

6th of October

|

15 hours ago
Alexandria

|

Abu Qir

|

26-03-2020
Sohag

|

Dar es-Salam

|

26-03-2020
Tanta

|

Stadium Area

|

25-03-2020
Fayoum

|

Sinnuras

|

25-03-2020
Dakahlia

|

Dikirnis

|

24-03-2020
Monufia

|

Ashmon

|

24-03-2020
Giza

|

Giza District

|

24-03-2020
Mansoura

|

Stadium-El Meroor Area

|

23-03-2020
Monufia

|

Shebin al-Koum

|

23-03-2020
Qalubia

|

Khanka

|

21-03-2020
Giza

|

Hadayek al-Ahram

|

21-03-2020
Dakahlia

|

Mit Ghamr

|

20-03-2020
Mansoura

|

Toreel Area

|

18-03-2020
Alexandria

|

Moharam Bik

|

18-03-2020
Monufia

|

Quesna

|

17-03-2020
Port Said

|

Port Fouad

|

17-03-2020
Damietta

|

Fareskour

|

13-03-2020
Hurghada

|

Arabia area

|

12-03-2020
Alexandria

|

Seyouf

|

12-03-2020
Gharbia

|

Kafr al-Zayat

|

11-03-2020
Assiut

|

Qusiya

|

10-03-2020
Mansoura

|

Mogmmaa El Mahakem

|

09-03-2020
Cairo

|

Mokattam

|

09-03-2020
Cairo

|

Mokattam

|

08-03-2020

Your search has been saved
You will receive email notifications when ads match this search
To manage your favorite searches and emails alerts:
1- Sign in
2- Click on Favorites on the top right of OpensSooq
3- Select Favorite Searches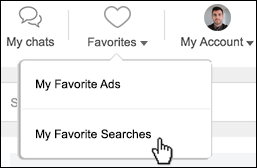 Your search has been saved to favorites
The Real Reason Why Daewoo Stopped Operating
Daewoo Group was founded in 1967 by a South Korean businessman named Kim Woo-jung. The automobile manufacturer benefited from government-sponsored cheap loans based on potential export profits.
The Rise and Fall of Daewoo
In the late 1970s, the country's labor force was high in demand so the government forced Daewoo into shipbuilding. Woo-jung had a few concerns and he was reluctant to enter this industry, but the company found success in it and soon earned a reputation for producing competitively priced ships and oil rigs.
During the 1980s the Korean government encouraged free market trade and forced companies to be more aggressive abroad. That's when Daewoo established a number of joint ventures with U.S. and European companies and produced consumer electronics, computers, construction equipment, buildings, and musical instruments (Daewoo Piano). On top of that, it became the seventh largest car exporter and the sixth largest car manufacturer in the world. Daewoo has faced huge success at that time and that's what made it very surprising for the company to shut down.
In 1998 and due to the Asian financial crisis, Daewoo Group went into deep financial trouble. By 1999, the second largest corporation in South Korea with interests in about 100 countries, went bankrupt and had debts of about US$50 billion. The group was reorganized into three separate parts: Daewoo Corporation, Daewoo Engineering & Construction, and Daewoo International Corporation. However, the automobile company discontinued and the Daewoo commercial vehicle manufacturer was taken over by Tata Motors.
At the end of the day, the company's bankruptcy had nothing to do with the performance of the car. So, if you're thinking about buying a used Daewoo, we advise you to check the selection we have on OpenSooq.
Thank you for your feedback and suggestions
Send us your feedback
Don't miss out on these deals