Suez

|

Al Salam 1

|

26-01-2020
Suez

|

Al Arba'een

|

10-03-2020
Suez

|

Al Arba'een

|

16-03-2020
Dakahlia

|

Dikirnis

|

29-01-2020
Gharbia

|

Mahalla al-Kobra

|

02-02-2020
Kafr El-Sheikh

|

Riyadh

|

04-02-2020
Alexandria

|

Smoha

|

04-02-2020
Cairo

|

Zaytoun

|

03-02-2020
Giza

|

6th of October

|

03-02-2020
Cairo

|

Nasr City

|

17-02-2020
Giza

|

Giza District

|

26-01-2020
Damietta

|

Ras al-Bar

|

26-01-2020
Giza

|

Sakyet Mekky

|

26-01-2020
Cairo

|

Nasr City

|

11-01-2020
Sohag

|

Baliana

|

26-01-2020

Your search has been saved
You will receive email notifications when ads match this search
To manage your favorite searches and emails alerts:
1- Sign in
2- Click on Favorites on the top right of OpensSooq
3- Select Favorite Searches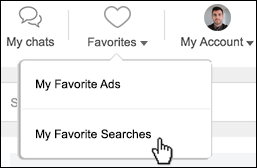 Your search has been saved to favorites
Buy and sell your favorite action figures right now
Are you a collector of action figures? Do you have action figures that you would like to sell? Get the best deal possible through a huge collection of action figures and toys right here.
Make the best out of your action figure collection through buying and selling and even exchanging. Whether your collection of figures used or new, you have the opportunity to communicate directly with other collectors, make extra profit and get the quickest and cheapest deals.
The best action figures of all time
The first action figure was created more than 50 years ago. Ever since that time, this market has been continuously growing every year. During those years, tens of thousands of figures were released with the coolest features and accessories, that gave entertainment to collectors around the world specially kids and teens. The G.I Joe is probably the most popular action figure to this date. It was also the very first one released back in the 1960's. That line of toys was developed by Hasbro Company and is still in the market until today. Other famous figures such as, Teenage Mutant Ninja Turtles were introduced by NECA. These characters have been famous for more than 20 years through comic books, cartoons and movies. Batman also is one of the most popular figures out there, with several versions being released. Some of which are really cool; with features like a removable helmet or costume. Other honorable mentions of famous figures include Lego Mini figures, Optimus Prime, Buzz Lightyear, Hellboy, Indiana Jones, Pokemon figures, Luke Skywalker and pretty much every superhero character.
Facts and stats of the action figures industry
There are five main companies dominating the market of toys which are Mattel, Hasbro, Namco Bandai, Jakks Pacific and Lego. The global figures industry is a billion dollar industry, and the number keeps growing every year. The Danish company Lego ranks the highest amongst all companies making $ 5.49 dollars revenue. Other interesting statistics revealed that, more than $ 350 dollars per child is being spent on toys and figures. It is also worth mentioning that recent studies show that more than 50 million online shoppers, shop for action figures.
Thank you for your feedback and suggestions
Send us your feedback
Don't miss out on these deals