Alexandria

|

Amreya

|

21-03-2020

Your search has been saved
You will receive email notifications when ads match this search
To manage your favorite searches and emails alerts:
1- Sign in
2- Click on Favorites on the top right of OpensSooq
3- Select Favorite Searches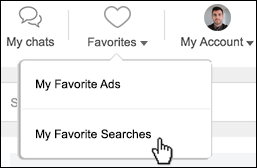 Your search has been saved to favorites
Why We Love Goats Meat and You Should Too
People eat meat for different reasons, some for its high protein levels, some simply because it tastes good. We love red meat, but goats meat is on another level. Let's break it down for you.
Goats Meat Tastes Really Good
It's known for being very juicy, tender, and delicious. Even it's milk and cheese is highly recommended to try if you haven't yet. The demand for goats meat and milk is rising these past couple of years, especially now that many people are finding themselves intolerant of cow milk. Goats milk seems like a good alternative for them because it's easier to digest.
Healthier Than Other Meats
Goats meat has the lowest levels of calories, saturated fats, and cholesterol than any other meat. It contains more protein and iron than other meats, in addition to Vitamin B which helps burn fat. It's considered a good source of Conjugated Linoleic Acid which helps prevent cancer and other inflammatory conditions. It's leaner than poultry and it reduces the risk of heart diseases.
Breeding Goats is Highly Profitable
Having a business in goats meat and products is profitable because it's high in demand. It is also affordable as they require natural shade and minimum shelter -except in winter. Goats can give birth twice a year as their pregnancy period is only 5 months. They feed on hay and grains which doesn't cost you much.
If you're thinking of getting into this business, take a look at the prices of goats provided by owners on Opensooq.
Thank you for your feedback and suggestions
Send us your feedback
Don't miss out on these deals