Kafr El-Sheikh

|

Brolos

|

28-11-2019
Kafr El-Sheikh

|

Hamoul

|

29-10-2019
Kafr El-Sheikh

|

Riyadh

|

03-11-2019
Kafr El-Sheikh

|

Hamoul

|

03-11-2019
Kafr El-Sheikh

|

Motobas

|

08-11-2019
Kafr El-Sheikh

|

Qaleen

|

09-11-2019
Kafr El-Sheikh

|

Qaleen

|

15-11-2019
Kafr El-Sheikh

|

Hamoul

|

15-11-2019
Kafr El-Sheikh

|

Desouk

|

13-11-2019
Kafr El-Sheikh

|

Desouk

|

19-11-2019
Kafr El-Sheikh

|

Qaleen

|

20-11-2019
Kafr El-Sheikh

|

24-11-2019
Kafr El-Sheikh

|

Desouk

|

03-12-2019
Kafr El-Sheikh

|

Riyadh

|

27-11-2019
Kafr El-Sheikh

|

Sidi Salem

|

21-11-2019
Kafr El-Sheikh

|

09-12-2019
Kafr El-Sheikh

|

Motobas

|

14-12-2019
Kafr El-Sheikh

|

Motobas

|

14-12-2019
Kafr El-Sheikh

|

Riyadh

|

14-12-2019
Kafr El-Sheikh

|

Riyadh

|

05-12-2019
Kafr El-Sheikh

|

Desouk

|

10-12-2019
Kafr El-Sheikh

|

Desouk

|

10-12-2019
Kafr El-Sheikh

|

Sidi Salem

|

01-12-2019
Kafr El-Sheikh

|

Riyadh

|

28-12-2019
Kafr El-Sheikh

|

Fouh

|

05-12-2019
Kafr El-Sheikh

|

Desouk

|

31-12-2019
Kafr El-Sheikh

|

Riyadh

|

29-12-2019
Kafr El-Sheikh

|

Desouk

|

01-01-2020
Kafr El-Sheikh

|

Riyadh

|

02-01-2020
Kafr El-Sheikh

|

Desouk

|

23-10-2019

Your search has been saved
You will receive email notifications when ads match this search
To manage your favorite searches and emails alerts:
1- Sign in
2- Click on Favorites on the top right of OpensSooq
3- Select Favorite Searches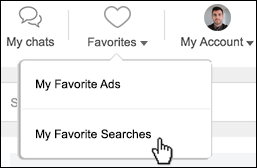 Your search has been saved to favorites
Cars Skoda
An automobile company that has been in the business for over 120 years, headquartered in the Czech Republic. This company believes in the importance of environmental sustainability and implements that priority through their designs and car models. It is a subsidiary of Volkswagen and is known to known to satisfy the future market requirements.
This automobile company is highly recommended by its users for its designs that make the car feel bigger while as a matter of fact, it is just the same size as any rival car company. Another reason why people love this car is that it offers a good value by being less expensive than the Volkswagen cars, yet have the same quality standards.
Skoda on OpenSooq:
If you are looking into buying a car that is reliable, practical and spacious, Skoda is the car for you. Go to OpenSooq and check out the plenty of options available on the website. You would find brand new and used vehicles of the brand and you may contact the seller if you approved the price. The seller could be contacted through their number, chat and comments sections that are made available to you by our website.
Don't hesitate to sell your Skoda on our website as it is a functional, innovative car with a very high demand in the market. Who would not want to drive a car that is not pricey yet efficient? This car surely has its enthusiasts so, sign up and take pictures of your car and provide information on the car as well as your contact details.
Thank you for your feedback and suggestions
Send us your feedback
Don't miss out on these deals

Fill your details now in order to contact you

Your request has been submitted successfully. Our team will contact you soon in order to proceed with the next steps.