Kafr El-Sheikh

|

Hamoul

|

03-11-2019
Kafr El-Sheikh

|

Qaleen

|

20-11-2019
Kafr El-Sheikh

|

Desouk

|

19-11-2019
Kafr El-Sheikh

|

Riyadh

|

03-11-2019
Kafr El-Sheikh

|

Sidi Salem

|

21-11-2019
Kafr El-Sheikh

|

Motobas

|

08-11-2019
Kafr El-Sheikh

|

Qaleen

|

09-11-2019
Kafr El-Sheikh

|

Desouk

|

13-11-2019
Kafr El-Sheikh

|

Qaleen

|

15-11-2019
Kafr El-Sheikh

|

Hamoul

|

15-11-2019
Kafr El-Sheikh

|

Desouk

|

23-10-2019
Kafr El-Sheikh

|

Hamoul

|

29-10-2019
Kafr El-Sheikh

|

Riyadh

|

27-11-2019
Kafr El-Sheikh

|

Brolos

|

28-11-2019
Kafr El-Sheikh

|

24-11-2019
Kafr El-Sheikh

|

Sidi Salem

|

01-12-2019
Kafr El-Sheikh

|

Desouk

|

03-12-2019
Kafr El-Sheikh

|

Fouh

|

07-01-2020
Kafr El-Sheikh

|

Desouk

|

08-01-2020
Kafr El-Sheikh

|

Riyadh

|

29-12-2019
Kafr El-Sheikh

|

Riyadh

|

28-12-2019
Kafr El-Sheikh

|

Riyadh

|

02-01-2020
Kafr El-Sheikh

|

Desouk

|

01-01-2020
Kafr El-Sheikh

|

03-01-2020
Kafr El-Sheikh

|

Riyadh

|

11-01-2020
Kafr El-Sheikh

|

Sidi Salem

|

11-01-2020
Kafr El-Sheikh

|

09-12-2019
Kafr El-Sheikh

|

Riyadh

|

05-12-2019
Kafr El-Sheikh

|

Fouh

|

05-12-2019
Kafr El-Sheikh

|

Desouk

|

10-12-2019

Your search has been saved
You will receive email notifications when ads match this search
To manage your favorite searches and emails alerts:
1- Sign in
2- Click on Favorites on the top right of OpensSooq
3- Select Favorite Searches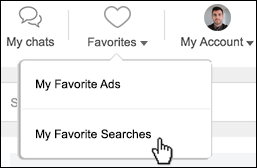 Your search has been saved to favorites
A Fiat-Chrysler Union: The Fiat History
Fiat is the Italian subsidiary of Fiat Chrysler Automobiles, which is an Italian-American automobile manufacturer and one of the top ten largest automakers in the world. The group was established in late 2014 by merging Fiat and Chrysler into a new holding company. It has factories in Argentina, Poland, and Mexico, where Fiat-brand vehicles are manufactured and exported to the United States, Brazil, Italy, and other markets.
The History of Fiat
The first Fiat automobile was produced in 1899 and it was the Fiat 4 HP. In 1970, Fiat Automobiles employed over 100,000 staff in Italy when its production reached the highest number of 1.4 million cars, in that country. The company also manufactured railway engines, military vehicles, farm tractors, aircraft, and weapons such as the Fiat–Revelli Modello 1914.
The automobile manufacturer remained the largest in Europe and the third in the world after General Motors and Ford for over twenty years, until the car industry crisis in the late 1980s. The company got back on its feet in 2013 and became the second largest European automaker and the seventh in the world by the number of vehicles it produces.
Fiat Today
Fiat Automobiles is now the largest automobile manufacturer in Italy, while the Fiat Chrysler Automobiles is the world's eighth largest automaker. Its highest number of cars produced outside Italy resides in Brazil, where the Fiat brand is the market leader.
Looking for a used Fiat? Find it right here on OpenSooq now.
Thank you for your feedback and suggestions
Send us your feedback
Don't miss out on these deals

Fill your details now in order to contact you

Your request has been submitted successfully. Our team will contact you soon in order to proceed with the next steps.