Gharbia

|

Mahalla al-Kobra

|

08-11-2019
Gharbia

|

Qutour

|

25-10-2019
Gharbia

|

Tanta

|

26-10-2019
Gharbia

|

Mahalla al-Kobra

|

27-10-2019
Gharbia

|

Mahalla al-Kobra

|

28-10-2019
Gharbia

|

Mahalla al-Kobra

|

28-10-2019
Gharbia

|

Samanoud

|

31-10-2019
Gharbia

|

Tanta

|

01-11-2019
Gharbia

|

Tanta

|

03-11-2019
Gharbia

|

Mahalla al-Kobra

|

28-10-2019
Gharbia

|

Zefta

|

17-11-2019
Gharbia

|

Basyoun

|

03-11-2019
Gharbia

|

Samanoud

|

18-11-2019
Gharbia

|

Mahalla al-Kobra

|

18-11-2019
Gharbia

|

Tanta

|

19-11-2019
Gharbia

|

Zefta

|

02-11-2019
Gharbia

|

Tanta

|

19-11-2019
Gharbia

|

Qutour

|

19-11-2019
Gharbia

|

Qutour

|

24-11-2019
Gharbia

|

Mahalla al-Kobra

|

24-11-2019
Gharbia

|

Santa

|

18-11-2019
Gharbia

|

Qutour

|

25-11-2019
Gharbia

|

Zefta

|

19-11-2019
Gharbia

|

Kafr al-Zayat

|

31-10-2019
Gharbia

|

Qutour

|

30-11-2019
Gharbia

|

Mahalla al-Kobra

|

01-12-2019
Gharbia

|

Basyoun

|

08-12-2019
Gharbia

|

Zefta

|

30-11-2019
Gharbia

|

Mahalla al-Kobra

|

14-12-2019

Your search has been saved
You will receive email notifications when ads match this search
To manage your favorite searches and emails alerts:
1- Sign in
2- Click on Favorites on the top right of OpensSooq
3- Select Favorite Searches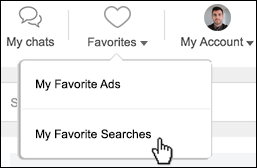 Your search has been saved to favorites
Cars Lada
This car company is manufactured by AvtoVAZ, a group owned by the French Groupe Renault. The car first entered the market in 1973 and was a direct competitor to many brands due to its cost-effectiveness, reliability and functionality. This car company is widely popular in the Russian market and is now increasing its sales all around the world, proving its success while following its mission and vision.
A very common Lada car is definitely the Vesta Sedan with over 10 smart options, a modern design, seat and acoustic comfort, magnificent safety measures, easy to drive and most importantly it is very effective in extreme weather conditions that the engine could ignite at 30 degrees Celsius below zero. The Vesta Sedan is just one of the many cars this company sells.
Lada on OpenSooq:
Are you looking for a car with a low budget to spend on your purchase? If you are looking for a car that has all the basic requirements of any functional vehicle with the plus of operation in extreme weather conditions, then Lada is the car manufacturer for you. The company started exporting to the Middle East only recently(in 2016). Visit OpenSooq and check all the Lada cars and find the one that matches your needs. You get to filter out cars on the website to ease your search process. These filters include the model, price range and condition.
Sell your Lada on our website by signing up, uploading your car details and contact information. Set a price for your car and get ready to accept offers with the help of OpenSooq as it connects you with many potential buyers.
Thank you for your feedback and suggestions
Send us your feedback
Don't miss out on these deals

Fill your details now in order to contact you

Your request has been submitted successfully. Our team will contact you soon in order to proceed with the next steps.