Damietta

|

Ras al-Bar

|

06-02-2020
Damietta

|

Ras al-Bar

|

15-03-2020
Damietta

|

Ras al-Bar

|

23-03-2020
Damietta

|

Ras al-Bar

|

30-03-2020
Damietta

|

New Damietta

|

06-02-2020
Damietta

|

New Damietta

|

07-02-2020
Damietta

|

New Damietta

|

06-02-2020
Damietta

|

New Damietta

|

06-02-2020
Damietta

|

New Damietta

|

05-02-2020
Damietta

|

New Damietta

|

18-01-2020
Damietta

|

New Damietta

|

26-01-2020
Damietta

|

New Damietta

|

12-03-2020
Damietta

|

New Damietta

|

14-03-2020
Damietta

|

New Damietta

|

14-03-2020
Damietta

|

New Damietta

|

10-03-2020
Damietta

|

New Damietta

|

22-02-2020
Damietta

|

Saro

|

02-03-2020
Damietta

|

New Damietta

|

23-03-2020
Damietta

|

New Damietta

|

31-03-2020
Cairo

|

Downtown Cairo

|

26-01-2020
Cairo

|

Ramses + Ramses Extension

|

18-03-2020
Cairo

|

Ramses + Ramses Extension

|

18-03-2020
Cairo

|

Ramses + Ramses Extension

|

18-03-2020
Cairo

|

Heliopolis

|

18-03-2020
Cairo

|

Ramses + Ramses Extension

|

18-03-2020

Your search has been saved
You will receive email notifications when ads match this search
To manage your favorite searches and emails alerts:
1- Sign in
2- Click on Favorites on the top right of OpensSooq
3- Select Favorite Searches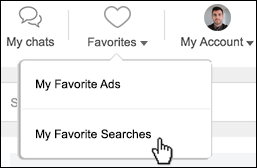 Your search has been saved to favorites
Villas - Palaces for Rent
There is nothing quite like a spacious place to have fun and gather around with family and friends. The fresh air, beautiful views, a pool and the good old outdoors is the perfect getaway from our busy and crowded lives. Take the time for a refreshing experience to rent a villa on OpenSooq. The villas for rent are mostly new. Some villas are furnished, others are empty in order to give you the freedom of choosing the furniture that matches your taste.
On OpenSooq, you have the option of filtering out the villas to find the perfect one for you. You could choose the rental period which might be a long weekend for good times with friends or a much longer duration. The number of bathrooms and rooms are also among the filter options on our website. Most importantly, find the ideal villa for you at the best price by selecting a price range you are comfortable with.
If you have a villa that you would want to put up for rent, OpenSooq is the place to go. OpenSooq gives your advertisement a bigger chance to be seen by more people by choosing an urgent ad. It also ensures that you would reach the target market you are looking for because, you can specify the city, neighborhood, and exact location. You get to put your contact information and and prospects could contact you on your phone number, in the comments or on a private chat created by our website.
Imagine yourself relaxing in a fascinating location, with a clean pool and fancy rooms. Make everlasting memories with your friends and family by renting a villa over a long weekend or find the perfect temporary home for you and your family until you decide what is next. All options are available at OpenSooq.
Thank you for your feedback and suggestions
Send us your feedback
Don't miss out on these deals