Damietta

|

Ras al-Bar

|

06-02-2020
Damietta

|

Ras al-Bar

|

15-03-2020
Damietta

|

Ras al-Bar

|

23-03-2020
Damietta

|

Ras al-Bar

|

30-03-2020
Damietta

|

New Damietta

|

18-01-2020
Damietta

|

New Damietta

|

26-01-2020
Damietta

|

New Damietta

|

07-02-2020
Damietta

|

New Damietta

|

06-02-2020
Damietta

|

New Damietta

|

06-02-2020
Damietta

|

New Damietta

|

05-02-2020
Damietta

|

New Damietta

|

06-02-2020
Damietta

|

New Damietta

|

22-02-2020
Damietta

|

Saro

|

02-03-2020
Damietta

|

New Damietta

|

10-03-2020
Damietta

|

New Damietta

|

12-03-2020
Damietta

|

New Damietta

|

14-03-2020
Damietta

|

New Damietta

|

14-03-2020
Damietta

|

New Damietta

|

23-03-2020
Damietta

|

New Damietta

|

31-03-2020
Cairo

|

Downtown Cairo

|

26-01-2020
Cairo

|

Ramses + Ramses Extension

|

18-03-2020
Cairo

|

Ramses + Ramses Extension

|

18-03-2020
Cairo

|

Ramses + Ramses Extension

|

18-03-2020
Cairo

|

Heliopolis

|

18-03-2020
Cairo

|

Ramses + Ramses Extension

|

18-03-2020

Your search has been saved
You will receive email notifications when ads match this search
To manage your favorite searches and emails alerts:
1- Sign in
2- Click on Favorites on the top right of OpensSooq
3- Select Favorite Searches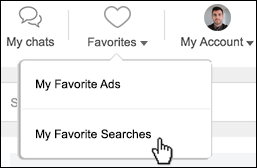 Your search has been saved to favorites
Apartments for Rent
Are you looking for an apartment? Do you have certain specifications? Do you have your own appartement that you would like to put up for rent? With the staggering real estate prices, rent seems to be the best current solution and on OpenSooq your options to find the perfect place is unlimited. Once you have an account on OpenSooq, you can either look for apartments or lease your own.

Apartments for Rent on OpenSooq:
Why OpenSooq? It will lead to a high level of exposure for your advertisement, reaching more people with just a few clicks. People nowadays are converting to a more contemporary means of living that they are now on the hunt for the perfect cozy apartment for them and their family.
OpenSooq has filters that make the searching process for your desired needs effortless and less time consuming. You can filter the ads by the floor, number of rooms, number of bathrooms, your age group, range of prices and most importantly the city and neighbourhood. This ensures that you will find exactly what you are looking for.
Communicating with the person who has set the offer is made easy by the contact number that they provide, a chat option that our website provides or through the comments. This allows you to gain insight on the apartments that you liked and gives you a shot at making a better deal.
Finally, appartements come in a variety of designs, sizes, and locations. You could find some furnished apartments that are fully equipped with electrical appliances. On OpenSooq, the search for your ideal place to rent is a few clicks away, so sign up on our website and save yourself some time too.
Thank you for your feedback and suggestions
Send us your feedback
Don't miss out on these deals