Cairo

|

Downtown Cairo

|

26-01-2020
Alexandria

|

Asafra

|

26-01-2020
Alexandria

|

Moharam Bik

|

26-01-2020
Qalubia

|

Qalyub

|

26-01-2020
Cairo

|

Madinaty

|

26-01-2020
Cairo

|

Fifth Settlement

|

26-01-2020
Cairo

|

Fifth Settlement

|

26-01-2020
Cairo

|

Nasr City

|

26-01-2020
Giza

|

6th of October

|

26-01-2020
Damietta

|

Ras al-Bar

|

26-01-2020
Alexandria

|

Miami

|

26-01-2020
Alexandria

|

Bolkly

|

26-01-2020
Qalubia

|

Bahtim

|

26-01-2020
Giza

|

Mohandessin

|

26-01-2020
Giza

|

6th of October

|

26-01-2020

Your search has been saved
You will receive email notifications when ads match this search
To manage your favorite searches and emails alerts:
1- Sign in
2- Click on Favorites on the top right of OpensSooq
3- Select Favorite Searches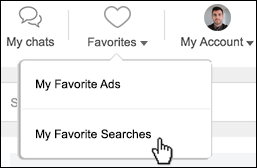 Your search has been saved to favorites
Kids Clothing
Dressing up kids is a great way of showing a bit of the little ones personalities. Kids are fun joyful and very playful, the vibes they set out could be matched with the outfits you pick out for them. On OpenSooq, you will find an adorable collection for both girls and boys from newborn to preteen. The clothes on are website are for every season and every occasion. Have fun shopping at our Kids Clothing section!
For both girls and boys
Shoes
Available in many sizes, designs(formal and casual).
Shirts and T-shirts
Both in summer and winter fabrics.
Pajamas
Cartoony and comfortable pajamas for your kids.
Bodysuits
For newborns in many colors and for all seasons.
Jackets
High quality heavy jackets for the winter time.
Hats and Scarfs
Guaranteed to keep your kids warm.
Costumes
Every party is made more exciting when the kids can spark up their imagination with costumes.
Clothes and shoes for Girls:
Dresses
Dresses with matching socks and jackets for little girls.
Skirts
Cute skirts that makes any little girl a style queen.
The way you dress up your kids says alot about them so, let their personality shine through. Allow them to get creative and imaginative. In all seasons, OpenSooq has you covered. Find great deals and good quality clothes for your kids. Don't miss out on giving your kids a cool wardrobe. Sign-up on OpenSooq and get access to our kids collection. No matter the occasion, we have got you covered. Communicate with the sellers and know more about the clothes that you want to buy.
Thank you for your feedback and suggestions
Send us your feedback
Don't miss out on these deals