Suez

|

Ain Sokhna

|

16 hours ago
Suez

|

Ain Sokhna

|

30-03-2020
Suez

|

Ain Sokhna

|

29-03-2020
Suez

|

Ain Sokhna

|

29-03-2020
Suez

|

Ain Sokhna

|

28-03-2020
Suez

|

Ain Sokhna

|

28-03-2020
Suez

|

Ain Sokhna

|

18-03-2020
Suez

|

Al Arba'een

|

10-03-2020
Suez

|

Ain Sokhna

|

09-03-2020
Suez

|

Ain Sokhna

|

04-03-2020
Suez

|

Ain Sokhna

|

01-03-2020
Suez

|

Ain Sokhna

|

01-03-2020
Suez

|

Ain Sokhna

|

22-02-2020
Suez

|

Ain Sokhna

|

22-02-2020
Suez

|

Ain Sokhna

|

16-02-2020
Suez

|

Ain Sokhna

|

10-02-2020
Suez

|

Ain Sokhna

|

06-02-2020
Suez

|

Ain Sokhna

|

03-02-2020
Suez

|

Ain Sokhna

|

01-02-2020
Suez

|

Ain Sokhna

|

28-01-2020
Suez

|

Ain Sokhna

|

26-01-2020
Suez

|

Ain Sokhna

|

22-01-2020
Suez

|

Ain Sokhna

|

22-01-2020

Your search has been saved
You will receive email notifications when ads match this search
To manage your favorite searches and emails alerts:
1- Sign in
2- Click on Favorites on the top right of OpensSooq
3- Select Favorite Searches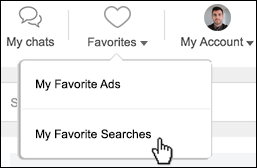 Your search has been saved to favorites
Making a special vacation by using chalets - summer houses for rent section
Renting a vacation chalet/ summer house can save you money on your next trip. The advantages of staying in a vacation rental instead of a hotel seem intuitive due to the more space and the kitchen facilities.
You can choose the type of property and amenities that will make your vacation truly special. For some renters, a hot tub or Jacuzzi bathtub is a must-have item, while other renters will choose outdoor swings, fire pits, and gas grills. If you check chalets - summer houses on OpenSooq listings carefully, you'll be able to find a place featuring all the extra features you're looking for.
You can save money by buying and cooking your own food. For many renters, being able to cook at home is the main reason to choose a vacation chalet - summer house over a hotel. It's fun to shop at local grocery stores and even more fun to spend your travel money on sightseeing instead of eating out.
Details to mention to sublette your chalet - summer house
To maximize your chances for getting an offer on your chalet/ summer house, make sure to include the following in your post:
Rooms number

Bathrooms number

The age of the building

Gross building area

Floors count

Land area

Price

Location

Services availability

Realistic professional pictures from different angles.

Contact information
By following these instructions, your post will have a better chance to get more interested users giving offers matching your goal.
Thank you for your feedback and suggestions
Send us your feedback
Don't miss out on these deals