Suez

|

Ain Sokhna

|

03-02-2020
Suez

|

Al Aboor

|

26-01-2020
Suez

|

Al Arba'een

|

09-02-2020
Suez

|

Al Arba'een

|

06-03-2020
Suez

|

Al Arba'een

|

03-03-2020
Suez

|

Ain Sokhna

|

16-02-2020
Suez

|

Ain Sokhna

|

16-02-2020
Cairo

|

Heliopolis

|

27-01-2020
Monufia

|

Menouf

|

28-01-2020
Giza

|

Mohandessin

|

02-02-2020
Port Said

|

Zohour District

|

02-02-2020
Port Said

|

Zohour District

|

02-02-2020
Cairo

|

Heliopolis

|

03-02-2020
Your search has been saved
You will receive email notifications when ads match this search
To manage your favorite searches and emails alerts:
1- Sign in
2- Click on Favorites on the top right of OpensSooq
3- Select Favorite Searches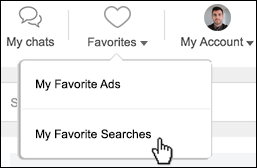 Your search has been saved to favorites
Men's Fashion
They say first impressions are lasting impressions. The way you look and how well-groomed you appear influences people's judgement on you. Whether it was a job interview, meeting up with friends or the occasional family gatherings; you are under criticism. Let's face it, they way you look says a lot about you. To prove it, have you ever heard someone say that: "They look smart." or the complete opposite: "They look scruff." On OpenSooq, you will find plenty of grooming devices so that you could look your best at all times.
Personal Care:
Perfume: Perfume, after shave, and deodorant that come in sets.

Hair essentials: From hair growth treatments, to hair fibers for the illusion of fuller hair as well as hair styling tools such as straighteners and blow dryers.

Facial Hair Removal Pen: This pen is known for its precision and how flawless your face would look afterwards.

Nose Hair Trimmers: The nose would look clean and you could also use it for a more precise shave.

Electric Shavers: The latest shavers in a wide range of prices. This gives you the convenience of staying at home and saving you money on the long run.

Teeth Whitening Pen: Showing off your pearly whites is now possible with this teeth whitening pen that is going to give you the confidence to smile at all times.

Slimming Belt: If you are trying to lose a few pounds, try this electric belt that will melt the fat away.
There are plenty more personal care items in our collection. Feel free to check them out on OpenSooq and communicate with the seller directly through the comments section and private chat which is made available by our website or call them directly by the number they provided in their advertisement. If you have men's personal care items that you would like to sell, don't hesitate on putting them up on OpenSooq.
Thank you for your feedback and suggestions
Send us your feedback
Don't miss out on these deals