Suez

|

Al Salam 1

|

26-01-2020
Suez

|

Al Arba'een

|

10-03-2020
Suez

|

Al Arba'een

|

16-03-2020
Dakahlia

|

Dikirnis

|

29-01-2020
Gharbia

|

Mahalla al-Kobra

|

02-02-2020
Kafr El-Sheikh

|

Riyadh

|

04-02-2020
Alexandria

|

Smoha

|

04-02-2020
Cairo

|

Zaytoun

|

03-02-2020
Giza

|

6th of October

|

03-02-2020
Cairo

|

Nasr City

|

17-02-2020
Giza

|

Giza District

|

26-01-2020
Damietta

|

Ras al-Bar

|

26-01-2020
Giza

|

Sakyet Mekky

|

26-01-2020
Cairo

|

Nasr City

|

11-01-2020
Sohag

|

Baliana

|

26-01-2020

Your search has been saved
You will receive email notifications when ads match this search
To manage your favorite searches and emails alerts:
1- Sign in
2- Click on Favorites on the top right of OpensSooq
3- Select Favorite Searches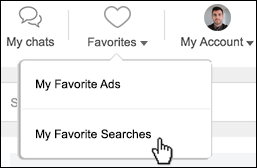 Your search has been saved to favorites
Gaming accessories every gamer should have
Whether you play video games through your PC, PlayStation, Xbox, mobile or through any other console, there are several accessories that you need as a gamer. Some accessories are basic, such as controllers and headsets while others can elevate your gaming experience to the fullest, like VR headsets, gaming gloves and advanced type of controllers. PlayStation 4 has some cool accessories including Sony "PlayStation Move" motion controller, PlayStation camera, PlayStation VR, Logitech G29 driving force racing wheel, PlayStation4 wireless headset and several others. Even if you are playing using your mobile phone or tablet, you can turn that into a gaming device through adding certain accessories, some of which are pinball for iphone, RII wireless Bluetooth Joypad controller, MOGA Ace power controller, Logitech Powershell controller amongst many others.
There are also other gadgets and accessories that might not be essential but can be attractive for some, like a comfortable gaming chair, especially if you are hardcore gamer who spends several hours a day playing.
Replacement of parts in your video gaming console
Have you ever been in a situation where your gaming console or even some of its accessories have stopped working? Have you tried and followed a troubleshoot process online without any success? It might simply be broken and in need of a replacement. Right here is a wide range of replacement parts with the cheapest prices you can ever find. No matter what type of gaming console you have, you can find many sale offers to pick from. Amongst the numerous replacement parts and tools that you might need are motherboards, screwdrivers, buttons, power supply units, internal cooling fans to name a few.
Great new gaming accessories
There are constantly new accessories being released every year. If you are a gamer and have some money to spare in the coming year then the following will give you an idea of the newest and coolest gaming accessories in the market.
One of the coolest gadgets for gamers is a VR headset. Sony is releasing a new PlayStation VR this year that exceeds your expectations of a simple VR headset. It can take your gaming experience to the next level where you can live and feel virtual reality around you. Another cool accessory is the new ONIKUMA STEREO gaming headset. This headset allows you to hear every detail of the game and live the experience to the fullest. It can be used with any console type and has gotten great reviews. It also works best with battleground games such as Fortnite and PUBG. There is also the new Razer Kraken Pro V2. This headset is designed for sports gaming. It is very light in weight, comfortable to wear and way better than the original Kraken Pro as it has more sound drivers.
Thank you for your feedback and suggestions
Send us your feedback
Don't miss out on these deals