Suez

|

Al Arba'een

|

26-01-2020
Suez

|

Al Arba'een

|

26-01-2020
Suez

|

Ain Sokhna

|

12-02-2020
Suez

|

Al Arba'een

|

14-01-2020
Suez

|

Al Arba'een

|

14-01-2020
Suez

|

Al Arba'een

|

15-01-2020
Suez

|

Al Arba'een

|

15-01-2020
Suez

|

Al Arba'een

|

11-03-2020
Suez

|

Ain Sokhna

|

06-03-2020
Suez

|

Al Salam 1

|

23-02-2020
Suez

|

Al Arba'een

|

18-03-2020
Suez

|

Al Musha

|

20-03-2020
Cairo

|

Nasr City

|

21-03-2020
Cairo

|

Darb al-Ahmar

|

26-01-2020
Tanta

|

El Bahr Street

|

26-01-2020
Cairo

|

Downtown Cairo

|

26-01-2020
Sohag

|

Baliana

|

26-01-2020
Cairo

|

First Settlement

|

26-01-2020
Mansoura

|

El Mansoura University

|

26-01-2020
Alexandria

|

Smoha

|

26-01-2020
Cairo

|

Mokattam

|

26-01-2020
Cairo

|

Zawya al-Hamra

|

26-01-2020
Cairo

|

Matareya

|

26-01-2020
Cairo

|

Nasr City

|

26-01-2020

Your search has been saved
You will receive email notifications when ads match this search
To manage your favorite searches and emails alerts:
1- Sign in
2- Click on Favorites on the top right of OpensSooq
3- Select Favorite Searches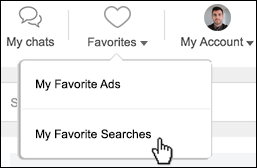 Your search has been saved to favorites
What are the different printer types and brands?
Basically there are 4 common types of printers in the market including: the inkjet printer, laser/LED printers, dot matrix printers and snapshot printers.
The inkjet printer produces hard copies through spraying ink onto paper. While the laser printer works by using laser beams to print on paper, that's why they are faster and more efficient that the inkjet. The dot matrix printer uses pins and an inked ribbon to write on paper. It is also considered to be the oldest type of printers. The snapshot printers are much more advanced and they are dedicated to produce photographic-quality snapshots.
While there are many printer brands available to choose from. There are some top ranking brands that are considered the best in the market such as; Samsung, Cannon, HP, Xerox, Epson, Brother and Toshiba.
Why your business needs a printer?
Although recently people prefer offices with less paper, yet there is almost not one office that doesn't have a printer. Storing documents on online servers have become something that many companies and businessmen go for. When it comes to sharing and editing information it is easier to do that online than on hard copies. Then why do we still need printers?
Even though it is easier to store information online it could be very costly. Paper will always be a cheaper option for storing information. Another thing is that printers are perfect for marketing. A lot of customers prefer printed brochures and booklets. You should also take into account that computers and servers sometimes crash. That is when all your data will be lost. Hard copies can save your business' data especially sensitive information.
Al in all, no matter how paperless you want your business to be, printers are still an essential part of any office.
Why are we still using Fax machines?
According to recent studies, most businesses still use fax machines till this very day. In fact, studies also show that fax usage is even growing bigger and not slowing down.
There are many advantages and solid reasons behind the usage of fax machines. Companies and organizations are still using faxes because customers and suppliers use them as well. Faxing is also considered as a trustworthy process of information exchange. It is also considered a simple process in comparison with other means of communication.
All in all, fax machines are still going strong in the market and as many studies revealed, they will not go obsolete for years to come.
Top selling projector brands
There are plenty of reasons why you would need a projector. Whether for business, classrooms or even for personal home entertainment; projectors have become a part of almost every sector. When it comes to buying a projector, there are many brands to choose from. Some of the best projector brands are: Optoma, Epson, NEC, and Panasonic.
Thank you for your feedback and suggestions
Send us your feedback
Don't miss out on these deals