Suez

|

Ain Sokhna

|

16-02-2020
Alexandria

|

Dhahria

|

13-03-2020
Cairo

|

Nasr City

|

27-01-2020
Cairo

|

Fifth Settlement

|

27-01-2020
Damietta

|

New Damietta

|

27-01-2020
Cairo

|

New Cairo

|

27-01-2020
Cairo

|

Heliopolis

|

27-01-2020
Cairo

|

Sheraton

|

02-02-2020
Qalubia

|

Shubra al-Khaimah

|

02-02-2020
Cairo

|

Downtown Cairo

|

03-02-2020
Cairo

|

Masr al-Kadema

|

03-02-2020
Alexandria

|

Raml Station

|

03-02-2020
Cairo

|

Abasiya

|

03-02-2020
Kafr El-Sheikh

|

11-02-2020
Dakahlia

|

Mansura

|

02-02-2020
Cairo

|

Basateen

|

02-02-2020
Giza

|

Giza District

|

02-02-2020
Dakahlia

|

Minat al-Nasr

|

02-02-2020
Kafr El-Sheikh

|

Sidi Salem

|

02-02-2020
Cairo

|

Badr City

|

04-02-2020
Sohag

|

Monsha'a

|

04-02-2020
Kafr El-Sheikh

|

Sidi Salem

|

03-02-2020
Kafr El-Sheikh

|

Sidi Salem

|

03-02-2020
Giza

|

6th of October

|

03-02-2020
Dakahlia

|

Sinbillawain

|

26-01-2020

Your search has been saved
You will receive email notifications when ads match this search
To manage your favorite searches and emails alerts:
1- Sign in
2- Click on Favorites on the top right of OpensSooq
3- Select Favorite Searches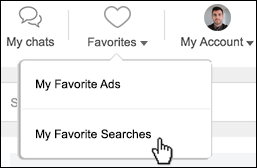 Your search has been saved to favorites
The Best 2019 Businesses for Sale to Invest in
In the past couple of years, we've witnessed many companies shutting down and offering their businesses for sale due to the bad economy all around the world. But while some had to sell their business, others have managed to purchase it and thrive. While we can't really deny that "One Man's Meat is Another Man's Poison", there are some things that could kill your business even if the economy is safe, such as unnecessary expansions, questionable management, and too much debt. But if you have some money saved up and you're looking to invest in 2019, we advise you to consider one of the following industries...
Top Businesses for Sale in 2019
1- Real Estate
It's one of the oldest and most successful investments in history. In fact, if you look up the best investments in the past ten years, you will find that real estate was suggested almost every year. There will always be a need to buy or rent a home.
2- The Internet of Things (IoT)
Alexa, Siri, and Cortana to name a few are only the beginning. Companies are now embracing the IoT and developing their own virtual assistants in order to improve efficiency and cut costs.
3- The Health Sector Especially Elderly Care
According to the World Health Organization, the number of people aged over 60 is expected to rise to 2 billion by 2050 which makes 22% of the globe's population. What best time to invest in our seniors' health care than now? There's also the pharmaceutical companies and beauty products as well.
If you're looking to invest next year, check these great businesses for sale on OpenSooq.
Thank you for your feedback and suggestions
Send us your feedback
Don't miss out on these deals