Suez

|

Al Arba'een

|

26-01-2020
Suez

|

Ain Sokhna

|

17-02-2020
Suez

|

Al Arba'een

|

18-02-2020
Alexandria

|

Agami

|

26-01-2020
Qalubia

|

Shubra al-Khaimah

|

26-01-2020
Alexandria

|

Bacchus

|

26-01-2020
Alexandria

|

Bacchus

|

26-01-2020
Qalubia

|

Shubra al-Khaimah

|

26-01-2020
Alexandria

|

Abu Qir

|

21-01-2020
Alexandria

|

Manshiyya

|

26-01-2020
Giza

|

Giza District

|

28-01-2020
Mansoura

|

Ahmed Maher Street

|

12-02-2020
Qalubia

|

Shubra al-Khaimah

|

27-01-2020
Cairo

|

Nasr City

|

26-01-2020
Cairo

|

First Settlement

|

26-01-2020
Gharbia

|

Zefta

|

26-01-2020
Gharbia

|

Tanta

|

26-01-2020

Your search has been saved
You will receive email notifications when ads match this search
To manage your favorite searches and emails alerts:
1- Sign in
2- Click on Favorites on the top right of OpensSooq
3- Select Favorite Searches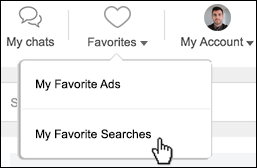 Your search has been saved to favorites
Books and Magazines
Words are the best means of self expression. You do not usually have to guess the meaning like you would in an art piece or sculpture, the words written in books have told stories of nations, people and documented events so vividly unlike any other method. Some books are so great they keep being passed on for generation after generation, others are just so helpful and composed specifically for your situations.
There are also plenty of magazines that are known to have generated lasting impressions on the people of the society, so much so that there are plenty of magazine collectors around the world. Some people tend to collect cooking magazines, some collect their own childhood magazines, and others collect the women magazines. On OpenSooq, you are sure to find books and magazines of all sorts and editions.
Books and Magazines on OpenSooq:
Books
All sorts of books are found on our website that range from novels, to self help books to religious books.
School Books
For kids of all ages going to school. These books might be used.
SAT BOOKS
Books used to prepare students for their SATs as well as past exams that make sure the students do their fair share of practice before their test.
Magazines
Some sellers have the full collection of a particular magazine and others offer just a few editions for sale. There are women magazines, children's magazines and other business magazines.
OpenSooq wants you to enjoy reading by providing a wide range of options through which you could educate and entertain yourself. If you are looking for a specific book or want to sell some books of your own, sign up on OpenSooq so that you could find the best options for you.
Thank you for your feedback and suggestions
Send us your feedback
Don't miss out on these deals