Mansoura

|

El Magzer

|

30-03-2020
Mansoura

|

Toreel Area

|

28-03-2020
Mansoura

|

Bahr street

|

25-03-2020
Mansoura

|

El Mansoura University

|

15-03-2020
Mansoura

|

Toreel Area

|

14-03-2020
Mansoura

|

El Mansoura University

|

13-03-2020
Mansoura

|

Bahr street

|

13-03-2020
Mansoura

|

El Mansoura University

|

11-03-2020
Mansoura

|

El Mansoura University

|

10-03-2020
Mansoura

|

Stadium-El Meroor Area

|

05-03-2020
Mansoura

|

Bahr street

|

05-03-2020
Mansoura

|

El Mansoura University

|

05-03-2020
Mansoura

|

El Mansoura University

|

03-03-2020
Mansoura

|

Samia El Gaml Street

|

01-03-2020
Mansoura

|

El Magzer

|

29-02-2020
Mansoura

|

El Mansoura University

|

29-02-2020
Mansoura

|

Toreel Area

|

28-02-2020
Mansoura

|

Ahmed Maher Street

|

28-02-2020
Mansoura

|

El Gomhuria Street

|

27-02-2020
Mansoura

|

Bahr street

|

27-02-2020
Mansoura

|

Toreel Area

|

26-02-2020
Mansoura

|

El Mansoura University

|

26-02-2020
Mansoura

|

El Mansoura University

|

26-02-2020
Mansoura

|

El Gomhuria Street

|

23-02-2020
Mansoura

|

El Gomhuria Street

|

23-02-2020

Your search has been saved
You will receive email notifications when ads match this search
To manage your favorite searches and emails alerts:
1- Sign in
2- Click on Favorites on the top right of OpensSooq
3- Select Favorite Searches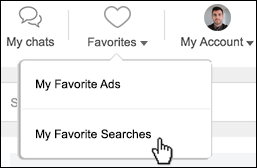 Your search has been saved to favorites
Browsing land for sale category
Buying land is an often overlooked form of real estate investment that can produce good returns. Land is a fairly hands-off investment but generating returns is more involved than with rental property. This is because to buy land there's more research, evaluation, and firm profit strategy needed.
Start by locating a good piece of land to buy. Search for properties easily in this section of OpenSooq, with thousands of results you can compare prices, locations and potential for value increase in the near future.
Types of land in land for sale section
There are several categories of zoning, each unique to the kind of use and user allowed in that area. While the designations for zoning vary across the country, the major categories are fairly similar. The most common are:
Residential: this form of zoning usually allows for single-family homes.

Multi-family: this zoning will allow for single-family homes along with duplexes, triplexes, and other multi-unit properties as well as apartments.

Commercial: permits office buildings, retail, and sometimes hotels

Industrial: generally reserved for warehouses, factories, and light manufacturing

Agricultural: for farms, orchards, ranches and similar. Single-family homes and small multi-units like duplexes are sometimes allowed with this zoning.
Zoning ultimately limits the types of buildings that can be constructed, what the functions are within them, and even the density of the building. You can contact the seller by chatting, commenting on the post or calling. All and more, is available to search from the comfort of your home on OpenSooq.
Thank you for your feedback and suggestions
Send us your feedback
Don't miss out on these deals