Your search has been saved
You will receive email notifications when ads match this search
To manage your favorite searches and emails alerts:
1- Sign in
2- Click on Favorites on the top right of OpensSooq
3- Select Favorite Searches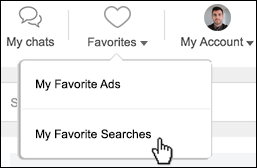 Your search has been saved to favorites
Special prices and offers on scooters and Hoverboards
Are you searching for a scooter or a hoverboard to buy? Are you looking for a special gift for a kid or a teenager? Do you have kids who can't stop asking for a new scooter? You have found the right place. Right here, you can find the best sale offers. Choose from a great selection of scooters and hoverboards. Used or new, advanced or simple models, you can start your search right now. You can also sell or trade your hoverboard or advertise your own store. You are only one click away from getting the cheapest deals for the best scooters and hoverboards.
How to buy the hoverboard that fits your needs
Two wheel self balancing scooters and hoverboards were firstly introduced in 2013. Since that time, they have become very popular between kids and teens. The industry of hoverboards is growing fast with so many brands in the market to choose from. So when you want to buy a new hoverboard, there are some aspects that you should take into account, one of which is the wheel size. The standard hoverboard wheel is 6.5 inch in diameter. That size is good for beginners and for normal surfaces. However, if it is going to be ridden on more bumpy roads then you should consider larger wheels. Another thing to consider, is the weight of the rider and make sure that it is safe and within the range. Hoverboards also come with batteries, so be sure to learn about the battery life as well. Do not also forget to ask about the time it takes to fully recharge the battery. All the previously mentioned aspects contribute to the final price of the hoverboard, which you should be aware of when making your purchase. It is important to mention that just like any vehicle, hoverboards need constant maintenance. So for your own safety you should keep that in mind.
Facts you may not know about self – balancing scooters and Hoverboards
Hoverboards without a doubt are always attached with fun times. It brings joy not only to kids but also for the whole family. But are they only for enjoyment? What you might not know is that hoverboard riders claim that they provide the same exercise as walking. So you can have fun riding your hoverboard and burn calories at the same time. Another fun fact is that unlike bicycles or motorcycles, hoverboards only take few minutes of your time to learn how to ride them. On the downside, during the first years where hoverboards were first introduced, there were some reports of fires and explosions and that freaked out a lot of consumers at the time. Turned out it was caused by faulty batteries and the issue never surfaced again. Another thing is that there are some countries that prohibit the use of hoverboards in public, so make sure to know the regulations of hoverboards in your area before you buy one.
Thank you for your feedback and suggestions
Send us your feedback
Don't miss out on these deals

Fill your details now in order to contact you

Your request has been submitted successfully. Our team will contact you soon in order to proceed with the next steps.