Gharbia

|

Basyoun

|

09-03-2020
Cairo

|

Zamalek

|

31-03-2020
Gharbia

|

Tanta

|

27-01-2020
Gharbia

|

Zefta

|

12-02-2020
Gharbia

|

Tanta

|

31-01-2020
Gharbia

|

Mahalla al-Kobra

|

01-02-2020
Gharbia

|

Mahalla al-Kobra

|

06-03-2020

Your search has been saved
You will receive email notifications when ads match this search
To manage your favorite searches and emails alerts:
1- Sign in
2- Click on Favorites on the top right of OpensSooq
3- Select Favorite Searches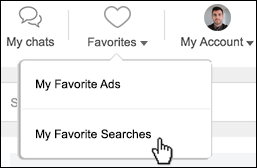 Your search has been saved to favorites
The History of Mobile Phones
The first handheld mobile phone ever made was in 1973 by Motorola, it weighed 1.1 kilograms (2.4 lb) and measured 23 by 13 by 4.5 centimeters, it offered only 30 minutes of talk time and needed 10 hours to recharge. That might sound like a hassle now, but it was a revolution at the time. You can find a huge collection of mobile phones for sale on OpenSooq including brands like Apple, Huawei, Samsung, Nokia, Sony, HTC, Lenovo, and more.
The Generations of Mobile Phones
Analog Cellular (1G)
The first analog cellular system was the Advanced Mobile Phone System (AMPS) which was widely deployed in North America since its introduction in 1983, the DynaTAC 8000X mobile phone launched back then on the first US 1G network by Ameritech. This pioneering technology helped drive mass market usage of cellular technology, used a frequency-division multiple access (FDMA) scheme, and cost $100M to develop in a period of over a decade. The service was shut down by most North American carriers by 2008.
Digital Cellular (2G)
Emerged in the 1990s and had two systems competing over its supremacy in the global market: the European developed GSM standard and the U.S. developed CDMA standard. It used a digital transmission instead of analog, as a result, the number of mobile phone users grew extensively.
Mobile Broadband (3G)
Developed to provide greater data speed than the 2G, the first pre-commercial trial network was launched by NTT DoCoMo in Japan in 2001.
Native IP Networks (4G)
Again, developed with speed improvements up to 10-fold over existing 3G technologies, but the main difference here was its elimination of circuit switching, instead of employing an all-IP network. This resulted in great audio media streaming.
Thank you for your feedback and suggestions
Send us your feedback
Don't miss out on these deals