Mansoura

|

Bahr street

|

09-03-2020
Cairo

|

Zamalek

|

07-03-2020
Cairo

|

Nasr City

|

05-03-2020
Kafr El-Sheikh

|

Desouk

|

03-03-2020
Cairo

|

Nasr City

|

01-03-2020
Cairo

|

Matareya

|

29-02-2020
Cairo

|

Matareya

|

28-02-2020
Dakahlia

|

Tama al-Amdeed

|

28-02-2020
Cairo

|

Rehab City

|

27-02-2020
Cairo

|

Ain Shams

|

26-02-2020
Cairo

|

Ain Shams

|

26-02-2020

Your search has been saved
You will receive email notifications when ads match this search
To manage your favorite searches and emails alerts:
1- Sign in
2- Click on Favorites on the top right of OpensSooq
3- Select Favorite Searches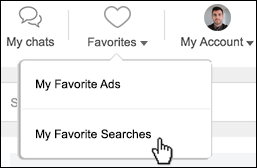 Your search has been saved to favorites
The right place for all video game lovers
Whether you spend many hours through the day playing video games, you own video games that you wish to sell or you simply would like to scroll through video game best sale offers then this is the right spot for you. Through this section you can sell any video game you own whether used or new. The number of video game addicts is increasing by the day. With the ever growing technological revolution and the number of games that are being released daily you are only one click away from reaching as many buyers as possible with your sale offers and through this section.
Get the best deal on your favorite video games right here
Are you addicted to video games? Do you find yourself looking for new and better games every day? Stop searching because you are in the right place. Why run to the store and spend so much money on video games while you can find same here for much lower prices. You don't even need to leave your house to find your desired games. Simply, scroll through the huge amount of offers laid down by sellers on this section and be sure to find whatever game you are searching for in no time.
Fun facts about video games
It takes a huge amount of time and effort and a large group of programmers to come up with a one single video game. Video games weren't always as good as they are these days and they didn't include as many special effects as they do nowadays. In fact, the first video game ever appeared in the 1960's. It was played on huge machines connected to vector displays. The first time gamers were actually able to connect the video game to a television set was in 1972.
There are several genres for video games including action, adventure, multiplayer, shooter, platform, sports, survival, real-time strategy, incremental and many others. The most popular amongst all genres are role-playing and action-adventure games. "Super Smash Brothers" comes first as the most popular game of all times, followed by "Super Mario Bros" while "Diablo III" comes in third place. It is also worth mentioning that "Space Invaders" is the game that made the most money ever amongst video games with a striking ($ 13.9 billion). Fortnite and PUBG are also two great games that made a huge success amongst gamers recently and quiet a buzz in the video games industry.
Another fun fact is that video games are not only enjoyed by teens and kids. According to a study that took place in the recent years; 72% of gamers are aged 18 and older, and 31% of those are women.
Thank you for your feedback and suggestions
Send us your feedback
Don't miss out on these deals