Giza

|

6th of October

|

Yesterday
Mansoura

|

Gihan Street

|

23-02-2020
Cairo

|

Helmeya al-Gadeda

|

21-02-2020
Cairo

|

Heliopolis

|

20-02-2020
Cairo

|

Heliopolis

|

19-02-2020
Cairo

|

Fifth Settlement

|

19-02-2020
Cairo

|

Fifth Settlement

|

19-02-2020
Cairo

|

Salam City

|

18-02-2020
Cairo

|

Salam City

|

16-02-2020
Giza

|

Markaz Giza

|

15-02-2020
Cairo

|

Ain Shams

|

10-02-2020
Sharqia

|

Kafr Saqr

|

07-02-2020
Alexandria

|

Miami

|

05-02-2020
Cairo

|

New Cairo

|

01-02-2020
Giza

|

6th of October

|

01-02-2020
Giza

|

Markaz Giza

|

31-01-2020

Your search has been saved
You will receive email notifications when ads match this search
To manage your favorite searches and emails alerts:
1- Sign in
2- Click on Favorites on the top right of OpensSooq
3- Select Favorite Searches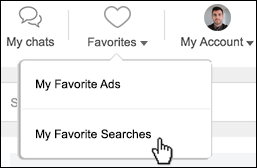 Your search has been saved to favorites
When should you repair your devices with new parts?
We all know that nothing lasts forever. That saying goes for tech devices as well. You have probably broken your laptop, tablet or mobile phone more than once. It very likely to drop your phone accidently, spill some liquid on your notebook or maybe your mobile stopped working suddenly for no particular reason. Such situations normally leave you with two options; either to fix or get a new device.
Deciding whether to replace or repair could be an easy task, if you rely on how much money you have in your pocket. It is usually cheaper to repair a device than getting a new one. There are times where the cost to get replacement parts is very affordable and can get your device as good as new, like getting a new battery for your mobile phone, or replacing a cracked screen on your tablet. On the other hand, getting a new motherboard for your laptop could be higher in price. In that case you might be considering buying a whole new laptop rather than fixing it, especially if it was an old one.
When it comes to making your final decision, you should get your device checked, get a specialist opinion, weigh your options and decide according to your budget.
Coolest tech accessories to buy
Accessories should enhance the main device functionality and give you a better experience as a user. There are numerous numbers of accessories that have been and still being released every single day.
Mobile holders, Bluetooth speakers, power banks, invincible action cameras, compact phone chargers, selfie sticks, you name it. Accessories and tech equipments are becoming more popular amongst users with a lot of manufacturers competing to get you the latest inventions in the world of technology.
Some of the coolest tech devices' accessories include: smart speakers, Bluetooth keyboards, VR headsets, noise-canceling headphones, wireless Earbuds and many others.
Essential accessories for your mobile
While accessories are not really important for the main functionality of your cell phone, there are still some very essential accessories that could enhance your mobile and take it to the next level. For instance, a portable power bank is very important for daily use especially if you use your mobile phone a lot and need it recharged all the time. Headphones are also another important accessory, especially when you are in crowded places or outdoors. Another essential thing is the protective case which will protect your mobile from being broken when dropped which is quite common. An SD card might also be of significance when your phone has limited storage. If you own a car, you should also consider car accessories including; car charger, phone holder and Bluetooth earpiece so you can take calls hands free.
Thank you for your feedback and suggestions
Send us your feedback
Don't miss out on these deals