Damietta

|

New Damietta

|

18-01-2020
Damietta

|

New Damietta

|

26-01-2020
Damietta

|

Ras al-Bar

|

06-02-2020
Damietta

|

New Damietta

|

07-02-2020
Damietta

|

New Damietta

|

06-02-2020
Damietta

|

New Damietta

|

06-02-2020
Damietta

|

New Damietta

|

05-02-2020
Damietta

|

New Damietta

|

06-02-2020
Damietta

|

New Damietta

|

22-02-2020
Damietta

|

Saro

|

02-03-2020
Damietta

|

New Damietta

|

10-03-2020
Damietta

|

Ras al-Bar

|

15-03-2020
Damietta

|

Ras al-Bar

|

23-03-2020
Damietta

|

New Damietta

|

12-03-2020
Damietta

|

New Damietta

|

14-03-2020
Damietta

|

New Damietta

|

14-03-2020
Damietta

|

New Damietta

|

23-03-2020
Damietta

|

Ras al-Bar

|

30-03-2020
Damietta

|

New Damietta

|

Yesterday
Cairo

|

Downtown Cairo

|

26-01-2020
Cairo

|

Ramses + Ramses Extension

|

18-03-2020

Your search has been saved
You will receive email notifications when ads match this search
To manage your favorite searches and emails alerts:
1- Sign in
2- Click on Favorites on the top right of OpensSooq
3- Select Favorite Searches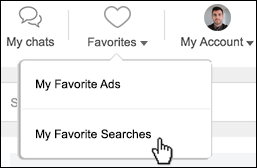 Your search has been saved to favorites
Rooms for Rent
Minimalism, a word trending in the world of real estate and modern living. Less is more nowadays and having a single room is the ideal way of having more time to focus on what is really important. Not only do you get to save time and effort on the maintenance of the place, but also be more productive and less stressed out about chores. A smaller space also saves you money by being less expensive to rent than the usual spaces up for rent. Many of the rooms up for rent on OpenSooq are actually student accommodations.
The rooms are in various sizes and different locations and cities. You get to see many of the rooms through pictures posted by the landlords on our website. The process of negotiating a price is facilitated by the chat option and number of the landlord. Moreover, many of the prices of the rooms are listed on the advertisement which gives you an idea of how much it would actually cost to rent the space.
The good thing about choosing a room from OpenSooq is that you get to specify your period of stay and price range which matches you with similar offers. You also get to pick the ideal neighbourhood that is closest to your university or work. Do not forget that many rooms up for rent could be rented by days, months or year. This flexibility makes room rentals the ideal solution for a temporary stay.
Thank you for your feedback and suggestions
Send us your feedback
Don't miss out on these deals