Cairo

|

Fifth Settlement

|

23-02-2020
Cairo

|

Badr City

|

26-03-2020
Cairo

|

Rehab City

|

26-01-2020
Cairo

|

Rehab City

|

26-01-2020
Cairo

|

Rehab City

|

05-01-2020
Cairo

|

Rehab City

|

26-01-2020
Cairo

|

Rehab City

|

26-01-2020

Your search has been saved
You will receive email notifications when ads match this search
To manage your favorite searches and emails alerts:
1- Sign in
2- Click on Favorites on the top right of OpensSooq
3- Select Favorite Searches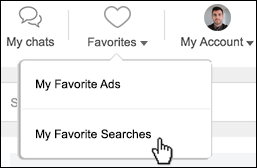 Your search has been saved to favorites
Choosing a heater on heaters subcategory
Using a space heater is a convenient way to quickly raise your room temperature and add warmth to any space. Available on OpenSooq in a variety of sizes and styles, room heaters can help offset utility costs during cold winter months. Many electric space heaters also boast special features such as automatic oscillation and digital controls for more convenience during operation.
When it comes to buying a space heater, fundamental questions — like will this heater adequately heat my space? And how much will it cost to operate? — take precedence over a number of bonus features included with the unit. To get to the bottom of these questions and more, check out the top 5 things to consider when shopping for a portable space heater.
Heater type: electric, fuel based heaters.

Heating capacity: the size of space the heater will cover. This is determined by the heater wattage rating in case of an electric heater.

Energy-Efficiency: conserving energy to maintain low heating costs, it is a good idea to compare efficiency before choosing a space heater.

Safety Features: If not monitored properly, portable heaters can easily become fire hazards. Therefore, it is essential to consider safety.

Noise Level: Like most electrical appliances, many portable heaters emit some noise during operation. Some models, however, produce more sound than others. Consider non-fan-forced units.
Contacting the seller on OpenSooq
When you have enough information regarding a post, there are many ways to complete the transaction:
Phone call: by using the mobile number listed in the post details.

Chatting: OpenSooq website offers the chatting option between buyers and sellers.

Commenting: after logging in your account, you can directly leave a comment on the post.
After using one or more of these options, you can arrange with the seller for further details to complete the transaction.
Thank you for your feedback and suggestions
Send us your feedback
Don't miss out on these deals