Cairo

|

Matareya

|

18 hours ago
Cairo

|

Matareya

|

23-03-2020
Cairo

|

Matareya

|

22-03-2020
Cairo

|

Matareya

|

21-03-2020
Cairo

|

Matareya

|

06-02-2020
Cairo

|

Matareya

|

28-01-2020
Cairo

|

Matareya

|

27-01-2020
Your search in "Laptops - Computers" does not match any results. Please make sure that the words are spelled correctly or add your query as a demand
Submit your demand now

Your search has been saved
You will receive email notifications when ads match this search
To manage your favorite searches and emails alerts:
1- Sign in
2- Click on Favorites on the top right of OpensSooq
3- Select Favorite Searches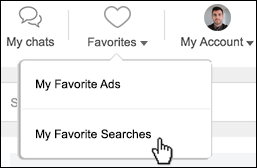 Your search has been saved to favorites
Shop for the best Laptops and PC's
Are you looking for a cheap laptop? Do you need a new desktop for your office? Or maybe you already have either a laptop or a desktop of your own that you want to offer for sale. You can sell or shop through a great selection of computers right here and right now. Old and new computers are available; with different shapes and sizes, several features and specifications to fit everyone's taste.
Nowadays, almost every single one of us need a PC whether a desktop or a laptop. They became an essential part of our daily lives. You can find computers almost everywhere at homes, offices, libraries, universities, schools, stores and even in small shops.
How to choose the right computer for yourself?
Sometimes you have your mind set on getting PC but you get lost with the huge options available in the market. Different features, specifications, performances and prices might be confusing when choosing the right computer. Firstly, you have to decide whether you need a desktop or laptop. This is probably the easiest decision that you have to make. For instance, if you constantly need to move and take your computer with you then you should probably consider getting a laptop rather than a desktop. Another thing to consider is to decide how powerful you need the processor to be. Computers come with different processor speeds measured by GHz. So, you need to know what type of work is going to be done on the computer; as some programs or games need high speed processors while others can run easily run on lower speeds. There are also other aspects to take into account, such as RAM, hard disk capacity, the number of peripheral ports, Bluetooth and wireless connections, the size of the screen, graphics' features and also the type of operating system installed on the computer. Do not forget also to stay within your budget plans. So, know your budget first, make your own research and comparisons and you are good to go.
The best selling computer companies
The PC market is an ever growing one with a huge number of companies. According to recent studies, there are some brands dominating the industry with the biggest numbers of sales globally. These brands include Apple, Lenovo, HP Inc, Microsoft, Dell, Samsung, Acer, Asus, Toshiba and IBM.
Amongst all PC brands Apple and Lenovo are currently the best in the world with greater number of sales and positive reviews from users around the globe.
When it comes to choosing the right brand for you; you have to make sure that it fits within your budget and the specifications of the PC covers your basic needs.
Thank you for your feedback and suggestions
Send us your feedback
Don't miss out on these deals